Since 1939
Our mission
We are equipped to meet the most dizzying challenges. We brave the heights to offer you a wide range of efficient and safe services. For your ambitious and dangerous projects, we'll provide you with the boldest professional solutions.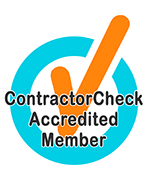 Equipment rental
Are you looking for state-of-the-art equipment in Montreal? Then you're at the right place! In addition to our regular services, you can also rent our most powerful equipment. You'll be able to carry out your work such as a building inspection with peace of mind, and in compliance with Bill 122.
Recent News
Holidays schedule
Entretien McGill's team would like to wish you happy holidays and offer you our best wishes for 2019. Please note that our offices will be closed from December 22nd, 2018 to January 1st, 2019 inclusively.
Join our team
Are you up to the challenge? Join our team! Our professionals are renowned for their expertise and efficiency. If you're not afraid of heights, this is the perfect moment to join a high-flying team. Jump on the occasion!